Next steps for improving educational outcomes in Scotland: leadership, teaching and assessment
Tuesday, 8th March 2016
This event is CPD certified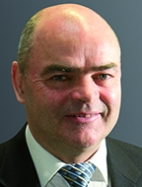 Larry Flanagan
Guest of Honour: Larry Flanagan, General Secretary, Educational Institute of Scotland
This seminar will be a timely opportunity to discuss the future of education in Scotland, focusing on next steps for improving educational attainment.

In light of the publication of the Scottish Government's draft National Improvement Framework - which will introduce new national testing for pupils in P1, P4, P7 and S3 - delegates will assess the potential of consistent data collection in tackling varying levels of educational attainment, and understanding the underlying causes.

Those attending will also consider additional factors relating to attainment, including self-evaluation within schools and the role of School Improvement Plans, and the next steps for teaching standards - in light of the introduction of the new qualification for headship.

Further sessions will assess the implementation of the new exam structure, in advance of students sitting the new Advanced Higher in May 2016, and opportunities to develop the role of parents in their children's education.

This seminar also follows the launch of the Scottish Government's £100 million attainment fund, the introduction of the Education (Scotland) Bill, and the publication of the OECD's review of Curriculum for Excellence.

It will bring together policymakers from the Scottish Government and Parliament with representatives from education, trade unions, parent and campaigning groups, local government, academia, and other interested and affected parties.

We are delighted that Larry Flanagan, General Secretary, Educational Institute of Scotland and Stephen Miller, Vice President, School Leaders Scotland and Rector, Denny High School, Falkirk have agreed to deliver keynote addresses at this seminar.

Aqeel Ahmed, Convener, Education and Lifelong Learning Committee, Scottish Youth Parliament and Pupil, Rosshall Academy, Glasgow; Donna Bell, Deputy Director for Strategy and Performance Division, The Scottish Government; Jackie Brock, Chief Executive Officer, Children in Scotland; Derek Brown, Head of Education and Children's Services (Senior Phase and Employability), Fife Council; George Gilchrist, Headteacher, Parkside and Ancrum Primary Schools, Scottish Borders; Daniel Murphy, Senior Teaching Fellow, Education, Teaching and Leadership, University of Edinburgh; Sue Palmer, Chair, Upstart Scotland; Eileen Prior, Executive Director, Scottish Parent Teacher Council and Dr Paul Thomson, Rector, Jordanhill School, Glasgow have also agreed to speak.

Iain Gray MSP, Spokesperson for Opportunity, Scottish Labour Party has kindly agreed to chair at this event.