Integrating health and social care in Scotland
Wednesday, 2nd March 2016
This event is CPD certified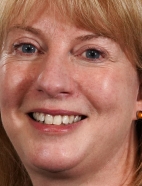 Shona Robison MSP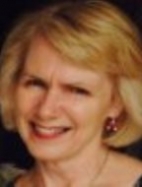 Dr Anne Hendry
Guests of Honour: Shona Robison MSP, Cabinet Secretary for Health, Wellbeing and Sport, The Scottish Government and Dr Anne Hendry, National Clinical Lead for Integrated Care, Joint Improvement Team
With budgets across health and social care set to be fully integrated by April 2016, and following the submission of local care plans in April 2015, this seminar will provide an opportunity to discuss progress being made towards the integration of health and social care in Scotland.

Sessions will consider the impact of changes on service delivery in different parts of Scotland and what more can be done to disseminate examples of best practice. Delegates will discuss the implication of the transition on the workforce and both the impact of integration on the third and independent sectors and within the wider context of public health in Scotland.

The conference will bring together policymakers from the Scottish Government and Parliament with health professionals, representatives of health and social care organisations, trade unions, local government, representatives of healthcare and pharmaceutical industries, academia, interested and affected charities and user groups.

We are delighted that Shona Robison MSP, Cabinet Secretary for Health, Wellbeing and Sport, The Scottish Government and Dr Anne Hendry, National Clinical Lead for Integrated Care, Joint Improvement Team have agreed to deliver keynote addresses at this event.

Dr Andrew Fraser, Director of Public Health Science, NHS Health Scotland; Ranald Mair, Chief Executive, Scottish Care; Dr John Montgomery, GP and Lead Clinician, Govan SHIP Project; Karen Reid, Chief Executive, Care Inspectorate; Sandy Riddell, Director of Health and Social Care, Health and Social Care Partnership, Fife; Simon Steer, Head of Strategic Commissioning, NHS Highland; Eddie Turnbull, Head of eHealth, The Scottish Government and Billy Watson, Chief Executive, Scottish Association for Mental Health (SAMH) have also agreed to speak.

Dr Richard Simpson MSP, Shadow Minister for Public Services and Wealth Creation, Scottish Labour Party and Sandra White MSP, Convenor, Cross-Party Group on Older People, Age and Ageing, Scottish National Party have kindly agreed to chair this seminar.